The Ensemble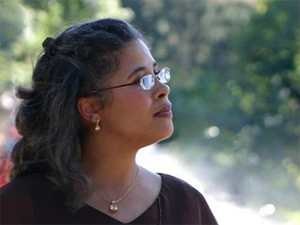 SARAH M. GREER is a vocalist, improviser and instructor who has invented songs and stories on stages and in concerts in the Twin Cities, greater Minnesota and the Midwest, Vancouver, Amsterdam, Tuscany and Tenerife in the Canary Islands. Her trip to Tenerife is a primary inspiration for Between: A Journey Through the Middle.
An active singer and song-leader, she leads her own monthly community-based singing project, Songtaneous. Sarah is a fiscal year 2013 recipient of an Artist Initiative grant from the Minnesota State Arts Board. This activity is made possible by the voters of Minnesota through a grant from the Minnesota State Arts Board, thanks to a legislative appropriation from the arts and cultural heritage fund.
AIMEE K. BRYANT is an actor, singer, songwriter and teaching artist working in the Twin Cities.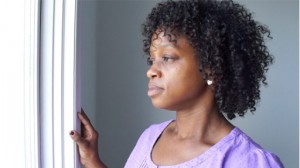 KENNA-CAMARA COTTMAN is known as 'Ms. Kenna' to students all over the state of Minnesota, from Duluth to Bemidji, Walnut Grove to Woodbury, and especially in her home community of North Minneapolis. Kenna has worked in the field of dance and art for over 20 years, and has been a full-time artist since 2005. She is a dance educator who teaches about the history of African peoples through art, culture, movement and song. Ms. Kenna teaches African dance at TU Dance and the University of MN, as well as managing her own company: Voice of Culture Drum and Dance. Kenna is a Black American Griot, following in the oral tradition of storytelling through art. She has studied traditional and contemporary drum and dance forms from experts such as Ananya Chatterjee, Koto N'Gum, Youssouf Koumbassa, Backa Niang and William Atchouellou. Combining these forms with her experiences, Kenna creates contemporary Black dance that deals with interesting topics, confusing cultural ideas, and movement-based puzzles.  She is also a skilled dancer and supports choreographer colleagues such as Pramila Vasudevan and Leah Nelson by dancing in their work. In addition, Kenna is a member of Oyin Dance Collective, a unique collaboration of Black women who study African Based dance forms. Kenna-Camara Cottman is supported by her artistic family, William and Beverly Cottman, Yonci Jameson and Ebrima Sarge.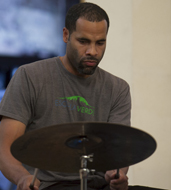 NATHAN J. GREER is a classically trained percussionist who began studying the drum set in his early teens. In college, Nathan studied percussion and improvisation with Dr. James Latimer. His diverse tastes and abilities have allowed him to play in a wide variety of groups and settings, most notably with avant garde saxophonist Hanah Jon Taylor, electro-acoustic pop group Tabakin, and the instrumental R&B group the Sol Reys. Nathan has been fortunate to share the stage with a wide variety of acts including Donald Byrd, Rueben Wilson, Fishbone, Ben Harper, The Roots, Gang Starr, The Pharcyde and De La Soul.
Currently, Nathan is a percussionist and drum instructor in Chicago.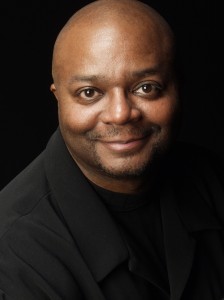 BRUCE A. HENRY is a vocalist, performer and educator extraordinaire who possesses a three-octave range and a pure voice with versatility few can match. His music has taken him to five continents and he has recorded for Disney, HBO and numerous national ad campaigns. In addition, Bruce has performed with and opened for the likes of Doc Severinson, Roberta Flack, Chris Botti, Ramsey Lewis, Stephane Grapelli, Jimmy Jam and The Sounds of Blackness.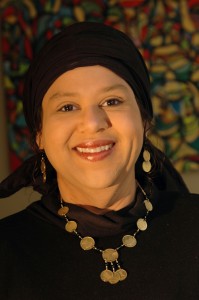 ELIZABETH "LIBBY" TURNER OPANGA is one of the most recognizable and active musicians in Minnesota and shares her love of music enthusiastically with people of all colors, cultures and musical tastes. In 1987, she joined the Sounds of Blackness, functioning not only as a member, soloist and section leader, but also as the group's vocal coach. By 1994, the "Sounds" had won two Grammy Awards, and Libby's membership had taken her around the world  from the White House to London to Africa to Japan  and nearly every major stage and venue in the United States. Her name is found on albums by Karyn White, Ann Nesby, Stevie Wonder, Patti LaBelle, Gladys Knight, Esera Tuaolo, Barry White and the R&B group, Solo.